[DSGN] Minimalist leather wallet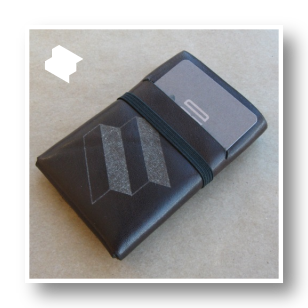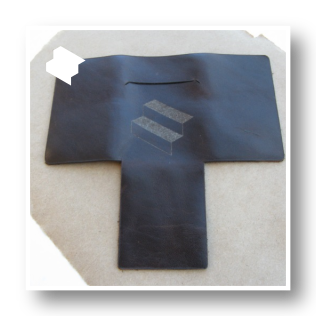 Download the file from the repository. Print out the file and tape it on top of your leather. Cut along the lines, put your stuff in it and hold it together with an elastic band. You're done!
Your new wallet can hold 3 or 4 cards in the front card slit, and 7 to 10 cards on the inside depending on thickness. It is also designed to fit both US dollars and Euros banknotes.